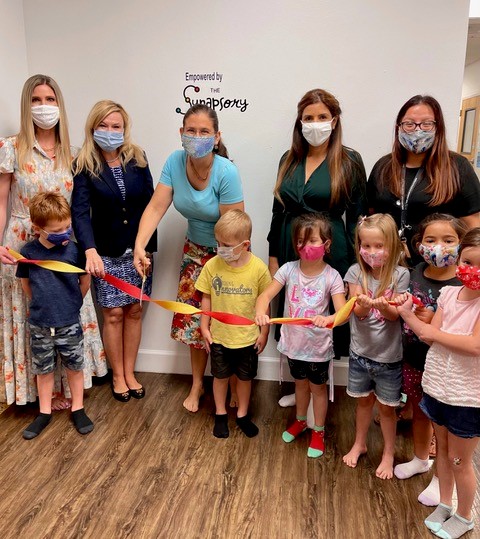 The Synapsory has given a gift to the community of Oviedo, Florida, by donating a Synapsory sensory/motor room to the Young Innovators Academy.
On May 17, 2021, Mayor Megan Sladek along with Erika Seger, Director of Young Innovators, joined us in the ribbon cutting/grand opening.
The Synapsory room will be used on Saturdays to provide a free respite for families who have children with specific needs. During the week, it will be used for children who struggle with sensory processing, and need sensory regulation. The room is always staffed with Synapsory-certified facilitators.
For more information on Young Innovators Academy, please visit their website at www.YoungInnovatorsAcademy.com.