Home Support
Bridging the gap at home or on the go.
Our home support kit and materials include tools that can help ease sensory overload and offer respite quickly when it is sorely needed. Items have been selected to provide a portable solution to an overwhelming moment, whether it is a scary moment during a hospital visit or the hustle and bustle of home life.
My son was scratching his arms and when he engaged with the sensory circle he stopped hurting himself. Thank you!
Each Calming Kit includes:
Synapsory Calming Cards with tips just for you
A range of toys that utilize different sensory regulation techniques
A convenient bag to keep them all together, ready to go wherever they are needed
The Synapsory Snuggle is a weighted lap blanket with color-changing lights and many other features:
Light pressure from weighted blanket relaxes the nervous system and can lessen anxiety
Slow changing color light calms, soothes, and provides sensory regulation
Fabric variation provides tactile input
Machine wash and dry when light is removed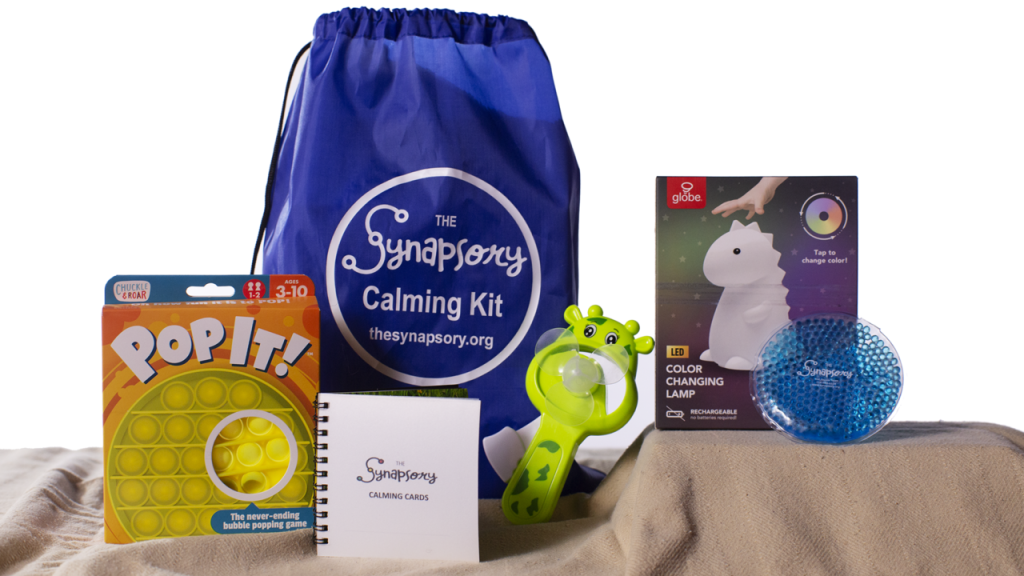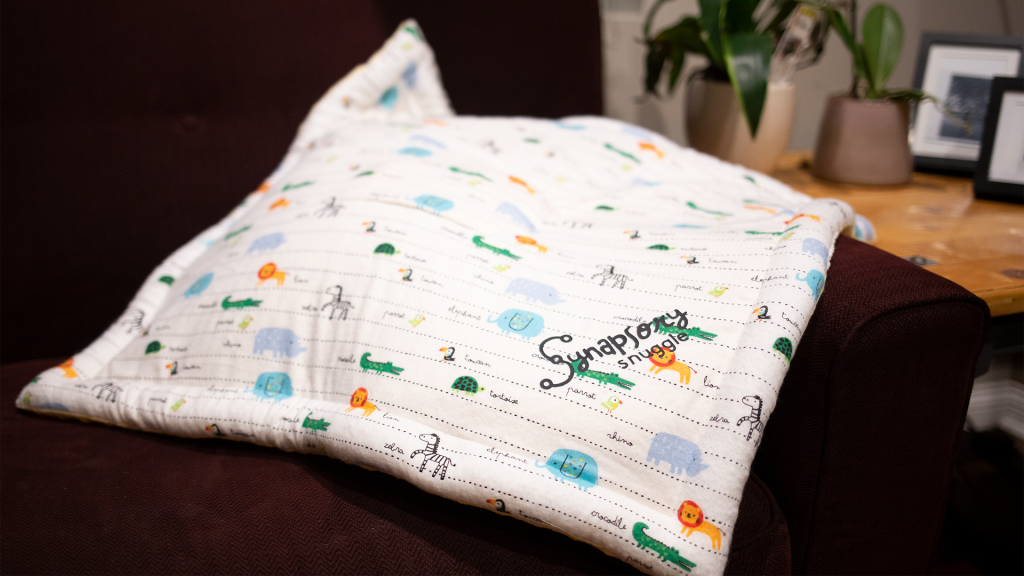 My son was anxious in the surgery waiting room, we were able to distract him with the items in the kit. They provided sensory input and regulation.
To request a Synapsory Calming Kit or Synapsory Snuggle for your family or to gift one, please complete the form below. You will be contacted, via email, to confirm the specifics. Please note, turnaround time for delivery varies.
Donations are accepted through our secure account using donorbox.org/the-synapsory. We suggest a donation of $100 each for the Calming Kit, and $150 each for the Synapsory Snuggles. This will cover our costs as well as shipping or delivery. Contact us if you have a larger need.
Community
Empowering Local Advocates
At The Synapsory, we are passionate about empowering local groups to have more positive interactions with children with developmental disabilities. By providing churches, police stations, and hospitals with sensory regulation kits, we are empowering first responders and caregivers with tools to better deescalate situations with children who are feeling overwhelmed.